I was back in Abu Dhabi awhile back, shot this picture of one of the large chandeliers from the Sheikh Zayed Mosque.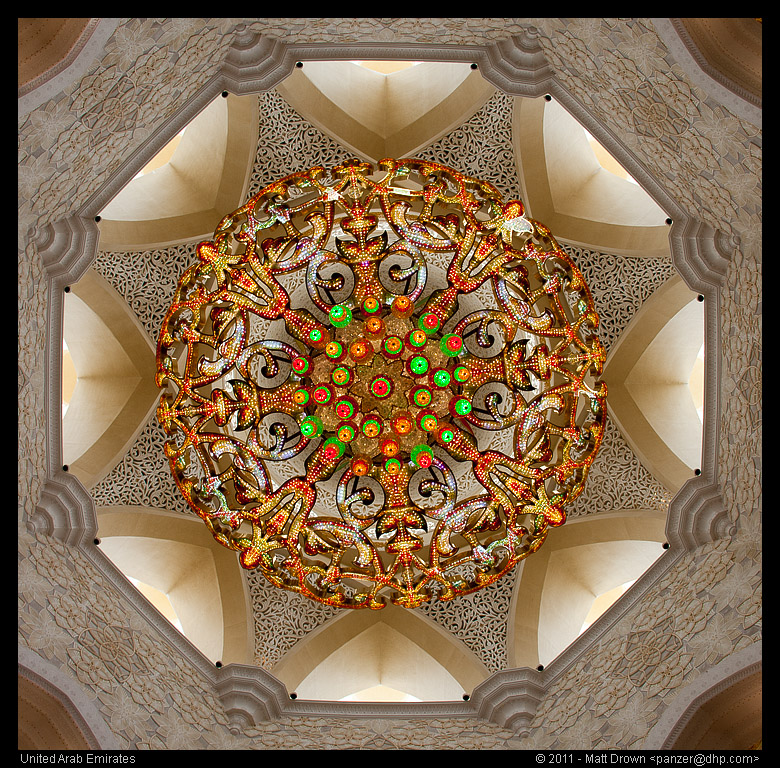 Ok, I finally got my pictures online, you can view them. Some more shots from the Burj Khalifa, plus some from around the building itself.
Here's a couple quick shot of the Dubai skyline from the Burj Khalifa tower. I'll put some more up online soon.